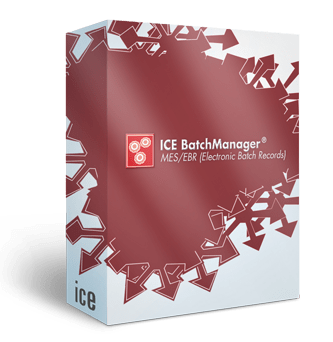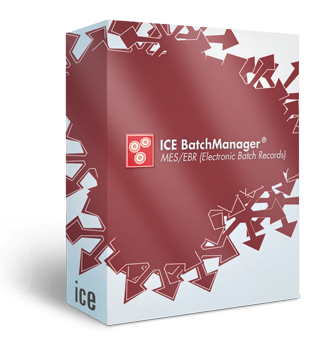 ICE BatchManager®
If you are looking for an electronic workflow guidance and improved right-first-time, look no further.
ICE BatchManager® is the system you are looking for.
What is ICE BatchManager® and how can it help you?
ICE BatchManager® is an MES/EBR (Electronic Batch Records) system that replaces manual and paper based procedures with electronically guided workflows and generates electronic batch records. ICE BatchManager® has been designed to meet the increasing requirements for flexibility and productivity of validated manufacturing processes.
It is very easy to use for all operators and production personnel. And recipes are easy to create, update and maintain, using the integrated graphical recipe builder. ICE BatchManager® facilitates electronic signatures, sharing information, also from remote or geographical dispersed locations and implements full audit-trail of actions during batch execution. Workflow management is based on the ISA-88 batch standard and the system is designerd for CFR 21 Part 11 compliance.
Your advantages with ICE BatchManager®
Fast batch release
Improved right-first-time – avoid common errors in paper based batch documentation
Reduced batch preparation work compared to preparation of paper batch documents
Review by exception
Electronically guided workflow
Electronic signatures, electronic records – CFR 21 Part 11 compliance
Recipes are completely configurable
Fast implementation and easy to use
Reduction of changeover time between batches
Automated equipment configuration
Online data acquisition and availability of data for process analysis and optimisation
Real time batch release
Existing production facilities

The highest ROI is achieved by using ICE BatchManager® to implement EBR, simply by replacing the paper workflow with an electronic workflow executed by an ICE BatchManager® recipe. This does not necessarily require any process integration and can be implemented with no equipment downtime. Further results can be achieved with selected process integration to automate data acquisition. This improves productivity and the quality of batch documentation. Automated equipment configuration can also be considered, in order to reduce changeover time.
Outsourced production

Its scalable architecture and 100% web based user interface makes ICE BatchManager® ideal for controlling production outsourced to sub-suppliers and third party manufacturers.
New manufacturing facilities

New manufacturing facilities will often benefit from the full advantages of EBR. This includes complete process integration and automated process configuration to minimise the changeover time between batches. ICE BatchManager® provides superb integration to processes and advanced equipment. Our largest implementation with complete integration to production line/equipment covers complete plant integration with 15 filling lines and a QC laboratory, integrating tens of thousands of tags.